As a new frontier of capitalist expansion, the race for lithium has accelerated across the world, under the banner of the 'green' transition and the necessary decarbonisation of existing modes of production, transportation, and existence at large. Lithium is part of a select group of metals and minerals (such as cobalt, copper and rare earths) that are crucial in the shift to electromobility. Unfortunately, the impacts of what amounts to yet another expansion of the resource frontier are often left out of the marketing strategies of 'clean energy'.
The Lithium Triangle Research Studio at the
MA Environmental Architecture Programme, Royal College of Art
, has been examining the socio-environmental impacts of lithium extraction in collaboration with indigenous leaders, advocacy teams and other experts working on the Atacama desert in Chile, such as the Atacama Desert Foundation. Seventy percent of the world's exploitable reserves of lithium are located in the 'lithium triangle', a highland region in the Andes delineated by the salt flats of Uyuni in Bolivia, Atacama in Chile and Hombre Muerto in Argentina. Salt flats (salares) are dried lake beds with underground reservoirs that contain high concentrations of dissolved salts, such as lithium, potassium, and sodium.The Salar de Atacama in Chile, containing 27 per cent of the world's lithium reserve base, is the world's largest producer of lithium. Now, all across the region lithium extraction is expanding, into dozens of other smaller salt-flats. Following from silver, gold, nitrate and copper, lithium continues the long history of extraction in the Atacama.
The Lithium Triangle is a contested site, at the intersection of different models of development articulated through competing global networks, regional alliances, national and local projects. It is a site where radically opposing ideas of environmental development are being fought for. This is particularly evident when contrasting the green transition, with ideas of post-development promoted by local and indigenous communities. It is not a coincidence that local organisations such as the Board of the Communities of the Guayatayoc y Salinas Grandes Basin in Argentina or the Consejo de Pueblos Atacameños in Chile, have started to mobilise against lithium extraction.
These and many other communities are fighting not only against water appropriation and the destruction of ecosystems, but more importantly for the right to other forms of development based on ancestral relations to territory. The Lithium Triangle is not so much a site where resistance to resource extraction is taking place, as it is a site where new alliances between historically opposing forms of environmental thinking and practice are being fostered.
Through collaborative research methods and partnerships with local organisations, our research explores the role of architectural design and thinking in ongoing environmental disputes. In particular, our design efforts have focused on methods to take back the land from the control of mining corporations or the Chilean state, returning it into the hands of local and indigenous organisations, with speculations on how this may align with or permit different land uses to emerge.
Research Lead:

Godofredo Enes Pereira
Team:

Georgia White (Studio – 2020/21)
Jon Goodbun (2017/19)
Nikos Katsikis (Studio – 2017/18)
Students:
2017 / 18
Vanessa Lastrucci, Gabriele Grigorjeva, Yifei Guan, Yussef Agbo-Ola, Liyuan Zhou, Nicholas Petridis
2018 / 19
Chen-Hsiang Chao, Gabriela Milobedzka, Mouhamadou Cisse, Yihang Huang, Yinuo Wang, Tianyi Ye
2019 / 2020
Mingxin Li, Antonio del Giudice, Ayse Melis Goksan, Yvette Waweru, Zhao Liu, Kangsu Kong, Shangwen Mao, Jiangyu Pan, Yanru Deng, Youlin Cao, Hongru Liu, Feng Xiao
2020 / 2021
Chenwei Gao, Jie Li, Yingchi Chen, Yue Yu, Zhengli Chen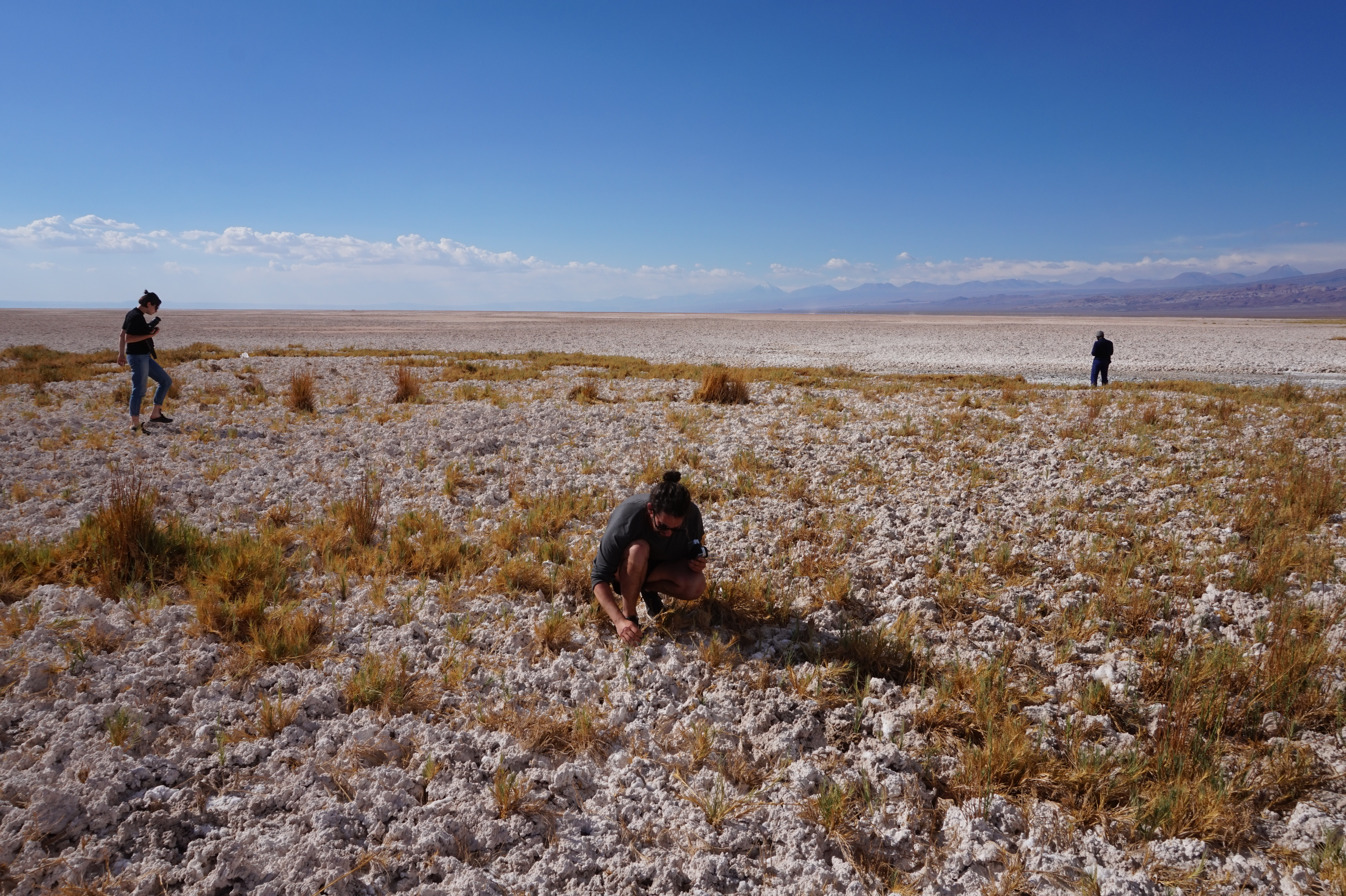 Partners
Dr Alonso Barros
is a lawyer with two decades of experience in advocacy and anthropology involving projects affecting indigenous peoples territories in Latin America. He has advised negotiations with public and private agencies in territorial, legal and contractual settings. Since 2013, he works as a researcher and litigation lawyer, mediator and arbiter on behalf o indigenous peoples and communities involved with the extractive industry in the Atacama desert.
Rolando Humire
is a biochemist and Indigenous Leader. Rolando the President of the Consejo de Pueblos Atacameños, and in that position led the negotiations with the Chilean government for the regulation of lithium extraction facilities in the Atacama Salt Flat. Rolando is key for coordinating with local indigenous groups and organisations in preparation for the Chile Workshop.
Fundación Desierto de Atacama
is an autonomous institution that employs interdisciplinary research for conservation, education and to promote the value of material and immaterial patrimony in the north of Chile. They integrate approaches from different professionals, institutions, local organizations, communities and indigenous towns.
Dr Gonzalo Pimentel
is Social Anthropologist and Archeologist, he is the Director of the Atacama Desert Foundation, Chile, with a long track record of working with and supporting indigenous communities in their environmental disputes against mining companies. He will provide support from the Atacama Desert Foundation in coordinating the logistic aspects of the Workshop in Chile.
Claudia Montero
is an Archaeologist with the Atacama Desert Foundation.
Esteban Araya Toroco
is a Atacameño heritage expert, activist, in defence of archaeological sites and landscapes, rupestrian art, ancestral knowledge practices, co-founder of Ayllu sin Fronteras, and current coordinator of the Chug-Chug geoglyph park on behalf of the Atacama Desert Foundation.
MA Environmental Architecture
School of Architecture
Royal College of Art
︎ maenvironmentalarchtiecture@gmail.com
︎
︎
︎